With this project, I hope to be able to help parents transform their little ones into adventurous foodies by establishing a healthy relationship with food since their very first bite.
Meet her parents
Spice Mummy
Since I was a little girl, I have always been passionate about cooking & discovering new flavours. It is not by chance that I worked for the last 10 years in the herbs & spices industry. During that time, not only did I learn so much about herbs and spices, but I also fell in love with them. Their adventurous character and multiple and various benefits never ceased to surprise and impress me. So, when I became a mum, it was only natural for me to cook flavoursome, healthy, home-cooked meals, filled with spices & herbs & so many other good stuffs.
Bit by bit, my little boys both developed a very adventurous palate & now prefer complex, mixed up food from bland, single flavours. However, I was amazed about the reactions of most of my mummy friends. So many misconceptions exist about what we can and cannnot feed our kids with.

Understanding the challenge faced by parents in their food adventures, I felt I could help…
I can tell you for sure that the reasons why we continue to serve bland food to babies are not based on science or research. On the contrary, it is a good thing for babies to mimic adventurous adult food. The more I read, the more confirmations I received about how important it is to introduce as many new foods & flavours as possible before a child turns one (it is called the baby's gastronomic golden age). At that time, he is the most receptive to new tastes. Each ingredient a baby will learn to like at that age, will, most likely, be liked for a lifetime. This will help him make good food choices later in life.
Meet her parents
Student daddy
I love to eat and I love good food! I have always been amazed that so few parents taste the food that they give to their little ones. And when they do, most of the time, they do not like it and won't eat it themselves. If you don't enjoy it, why would your kids?


What surprises me also is that, in the food industry, so much has been done for adults & only so little for babies. I think that our kids deserve the best and have the right to eat and enjoy food that is not only healthy but that also tastes good. Food which I would like to eat and enjoy myself. Food which could be shared with the whole family, around the dinner table.
A top priority for us is to provide a healthier alternative to over-processed, over-sweetened and over-salted products.
Meet her brothers
Professional Taster
Sienna has 2 brothers, Amedeo & Leopoldo who LOVE to taste & re-taste all her cooking experiments. They love to eat, to discover, to play with food & to help cooking: they are real little foodies.
Their natural childish curiosity makes them engage all of their senses in their food adventures, which results in tons of precious foodie moments at home and makes our kitchen the centre of our house.
"Food is meant to be enjoyed, and so should baby food!"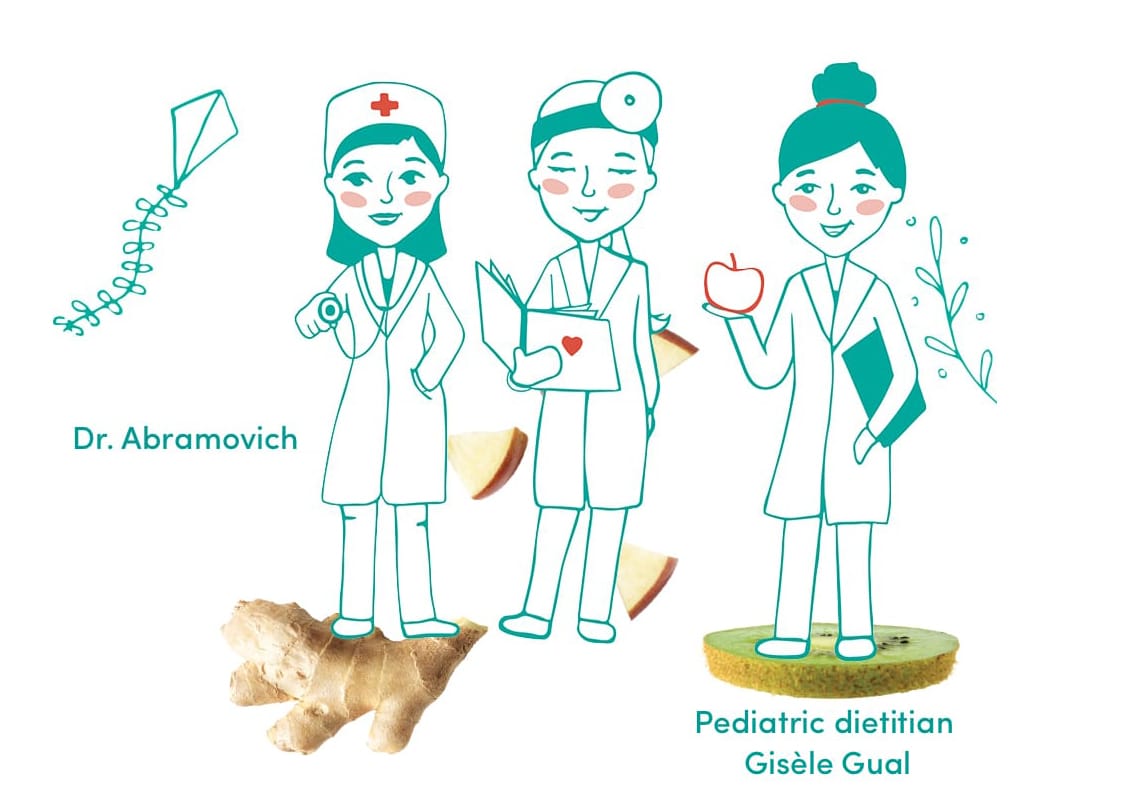 Sienna's Team & Partners
If the advice from before was to feed babies with bland first foods and to give them only one new flavour for a week, now it is "the more flavourful and colourful, the better". Research & experience show that eating more flavours & mixed flavours makes little ones much more adventurous eaters after that. Babies can almost eat everything at 1 year old, so open the door to a world of new tastes, the sky is only the limit. Because, don't forget: it seems that our food habits when we are 2 are a pretty accurate gauge of how we will eat when we are 20!
Strong, adventurous foundations will help kids to develop a healthy relationship with food that will last for the rest of their life.