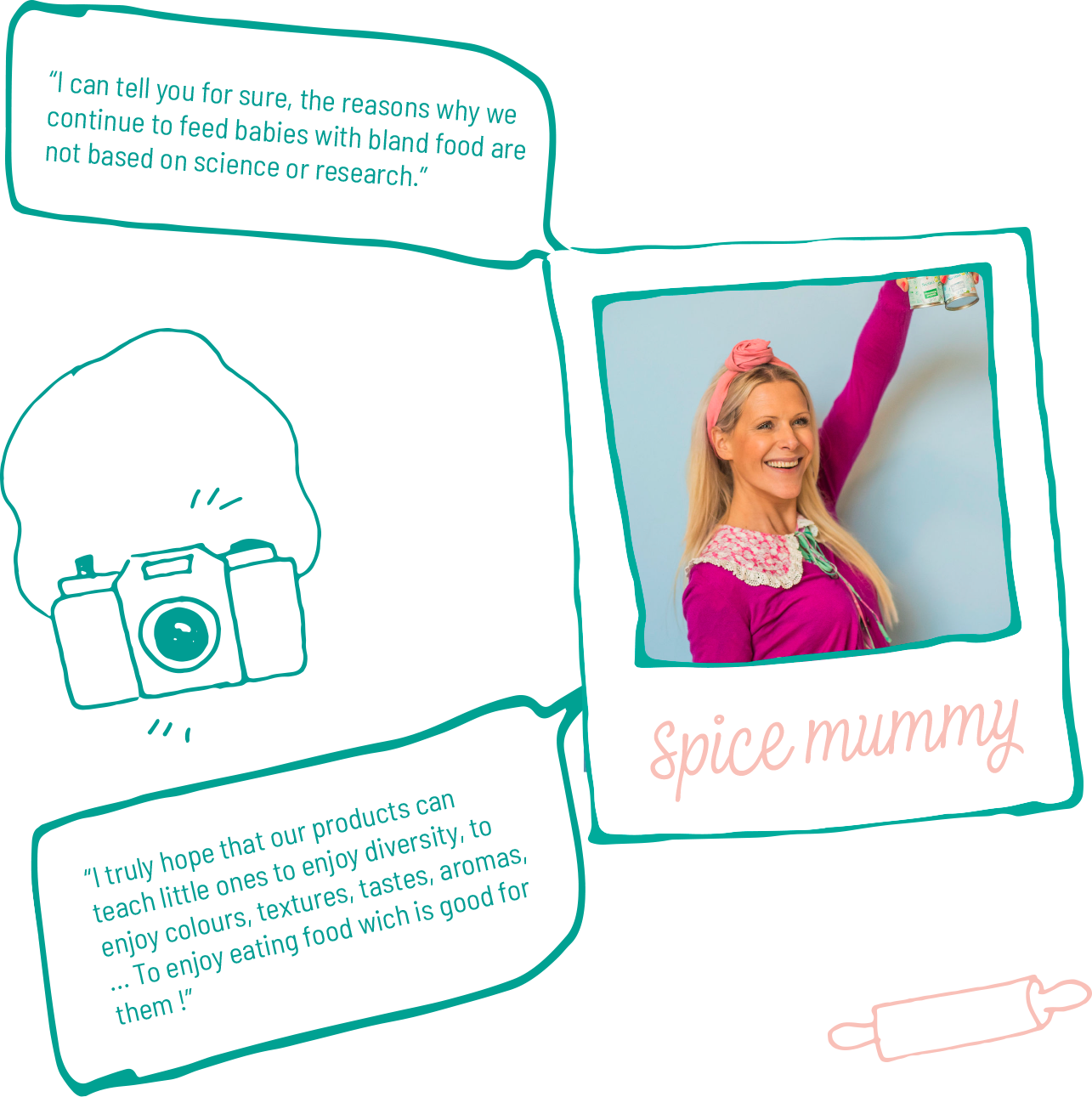 With this project, I hope to help parents turn their babies into little foodies, by establishing a healthy relationship with food from the first bites...
Our founder
Spice Mummy
Hi, I'm Aurélie! I am the founder of Sienna & Friends and first and above all, mum of two little boys. As a conscious and idealistic mom, I feel the need to contribute to a more sustainable and healthier world, for the generations to come. Because yes, the health of our children is currently alarming! And yes, bad eating habits, sugar and salt play an important role in that!
Since I was a little girl, I have always been passionate about cooking and discovering new flavors. It is not by coincidence that I have worked for 10 years in the herbs and spices industry. Their adventurous character, their multiple and varied benefits never ceased to surprise and impress me. From then on, it was only natural for me to integrate herbs and spices in my home cooked meals.
Even after becoming a mother, my cooking habits have not changed. I know this has helped my two little boys to prepare their taste buds rapidly to our family dinners, that they now share with us. Their palate development also worked as a natural armor against the attraction of salt and sugar. Both now prefer a complex and varied diet rather than bland, overly sweet or salty flavors. What a gift, right?
As I know very well that this is not always easy for young parents lacking time, knowledge, inspiration or adapted products, I decided to quit my job and make it my mission to :
Encourage you to cook at home and make that easier for you
Help you stimulate your little ones' palates (and yes, herbs and spices are great for that!)
While making sure they enjoy a meal that is not only healthy but also and above all tasty!
After several years of research and tons of advice from experts.... Sienna & Friends was born! I decided to name my start-up the name I would have given to a daughter (since I don't have one;-)), simply because I give her a lot of attention and ... love! I certainly treat her like my third child....
Fortunately, more and more experts are confirming the importance of our mission to introduce as many foods and flavors as possible before a child reaches the age of 2. This is when they are most receptive to new tastes. Each food that a baby learns to love at this age will likely be loved for life. This will help him make good food choices later on.
Our founder
Student daddy
I love to eat and I love good food! I have always been amazed that so few parents taste the food that they give to their little ones. And when they do, most of the time, they do not like it and won't eat it themselves. If you don't enjoy it, why would your kids?

What surprises me also is that, in the food industry, so much has been done for adults & only so little for babies. I think that our kids deserve the best and have the right to eat and enjoy food that is not only healthy but that also tastes good. Food which I would like to eat and enjoy myself. Food which could be shared with the whole family, around the dinner table.
A top priority for us is to provide a healthier alternative to over-processed, over-sweetened and over-salted products.
Meet our...
Professional Tasters
Sienna has 2 brothers, Amedeo & Leopoldo who LOVE to taste & re-taste all her cooking experiments. They love to eat, to discover, to play with food & to help cooking: they are real little foodies.
Their natural childish curiosity makes them engage all their senses in their culinary adventures, which results in tons of precious foodie moments at home and makes our kitchen the center of our house.
"Food is meant to be enjoyed, And so should babyfood!"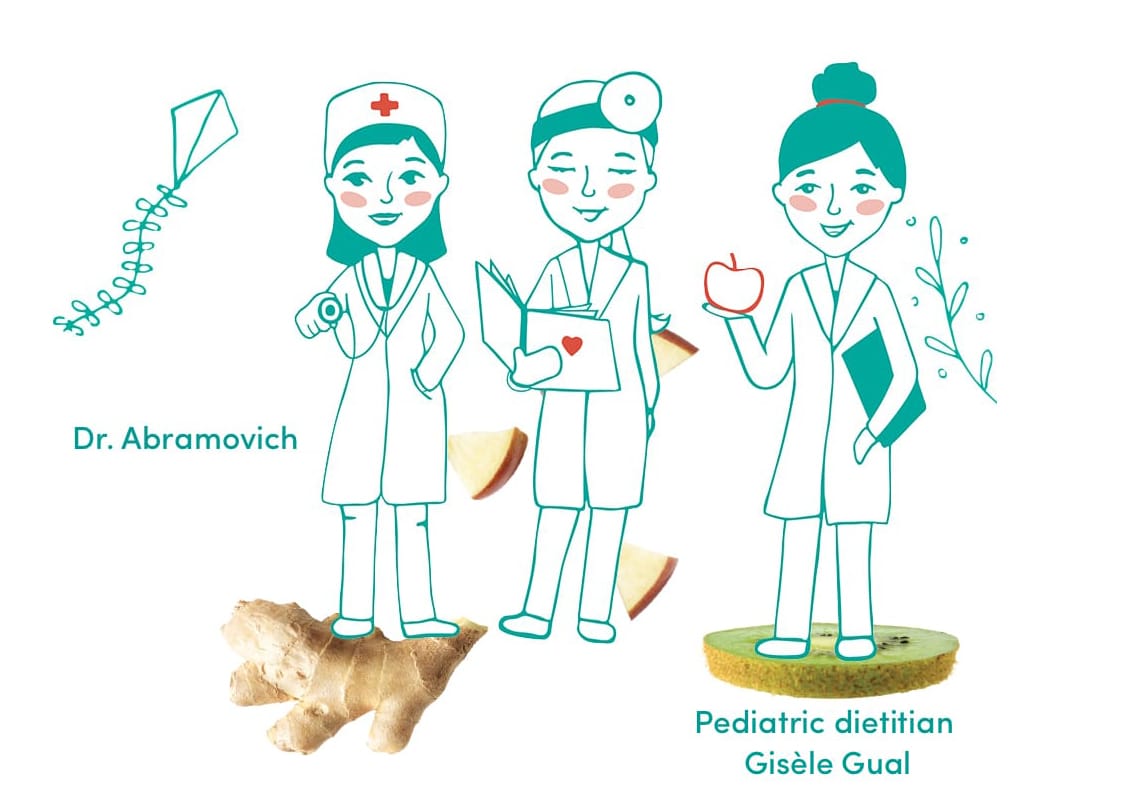 Meet our partners
If the advice from before was to feed babies with bland first foods and to give them only one new flavor for a week, now it is "the more flavorful and colorful, the better". Research & experience show that eating more flavors & mixed flavors makes little ones much more adventurous eaters after that. Babies can almost eat everything at 1 year old, so open the door to a world of new tastes, the sky is the limit.
Because don't forget it seems that our food habits when we are 2 are an accurate estimation of how we will eat when we are 20! Strong, adventurous foundations will help kids to develop a healthy relationship with food that will last for a lifetime. Strong, adventurous foundations will help kids to develop a healthy relationship with food that will last for a lifetime.